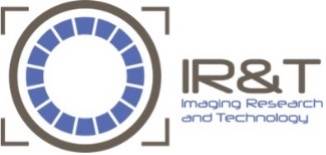 Quebec's First Rapid Antigenic Testing Factory
Montreal, Magog and Sherbrooke, January 13, 2022 — For several months now, MedSup Medical and IR&T (Imaging Research & Technology) have been concerned about the supply and distribution of rapid antigenic tests in Quebec and Canada. They are proud to announce the establishment of the first Quebec factory for rapid antigenic tests in Montreal, as well as the creation of a center for the optimization and development of screening technologies for COVID-19. This factory is the first step towards Quebec's self-sufficiency in screening tests and detection instruments.
Large Assembly Capacities and National Autonomy
Located in Saint-Laurent, where medical manufacturing operations as well as several distribution and logistics services are already held, the factory will be able to assemble up to 5 million tests per week in February and up to 10 million tests per week in March. With the collaboration of several Quebec and Canadian partners, the goal is to consolidate the assembly line so that test components can be sourced in Quebec or in the country.
"We are very proud to be able to contribute to the pandemic efforts by providing up to 300 million antigenic tests and establishing a first-of-its-kind facility in Quebec to strengthen self-sufficiency," said Keith Ethier, General Manager of MedSup Medical. With this new facility and the partnership between MedSup Medical and IR&T, everything is in place to meet the needs of the population. Since 2020, MedSup Medical has sold and distributed more than two billion medical devices across North America, all thanks to its strong logistics capabilities.
Leveraging Quebec Expertise to Develop a New Generation of Tests
In addition to setting up the rapid test factory in Quebec, MedSup Medical and IR&T wish to capitalize on Quebec expertise to optimize the effectiveness of existing tests and to launch a new generation of COVID-19 screening tests in the coming months.
"We are very proud of this project and are pleased to be able to contribute to the Quebec Government's efforts during this pandemic. We also aim to develop and manufacture locally a second generation of screening tests. We will be working with several research groups and universities to quickly launch new high-performance tools," says Guillaume Poirier, President of IR&T.
Innovations in the field of COVID-19 screening have great potential for international exportations. In addition, the COVID-19 screening tests and products will be recyclable and possibly recycled, so that they can be used as new raw materials in partnership with Go Zero Recycle.
"Collectively, we gain by repatriating production capacities, creating local jobs and consolidating local expertise. And, while we're at it, let's do it sustainably; that is, by focusing on innovative products and simple practices that reduce the environmental burden of single-use medical devices. A robust approach to sustainability is part of the supply chain resiliency," added Keith Ethier, General Manager of MedSup Medical.
The project involves investments of several million dollars and should create several dozen jobs dedicated to the assembly and development of new products.
Awaiting Health Canada approval
---
About MedSup Medical
MedSup Medical is a Quebec-based company that manufactures and distributes medical devices and personal protective equipment. It offers several logistical solutions, contributes to sustainable innovation efforts, and establishes and manages manufacturing sites and high-level distribution centers in Canada - in Quebec, Ontario and British Columbia. MedSup Medical is a key player in the field and is growing to strengthen the security, resilience, and autonomy of North American supply chains.
About Imaging Research & Technology
Imaging Research &Technology is a Quebec-based company specialized in the research and development of high-tech medical instruments. IR&T is known for its medical imaging scanners and the development of high-performance diagnostic tools. Through its partnerships with several prestigious North American universities and advanced research institutes, the company participates in medical studies and in the development of promising technologies in the fields of Alzheimer's, concussion, cancer, and Parkinson's, among others.
About Go Zero Recycle
Go Zero is a Quebec-based company that offers circular economy solutions to recycling issues. It specializes in the collection and valorization of various products that are complex to recycle. Go Zero focuses on seeing new sources of materials where others only see problems and trash. The company is focused on environmental efficiency and relies on technological innovations to achieve advanced sorting and decontamination results. Go Zero works closely with social enterprises to strengthen local communities. More than 40 people with disabilities and special needs are employed in Go Zero operations.
Information (for journalists only)
Please send a request to the following address: medias@medsupmedical.com