Canada's first rapid test factory.
A solution to a supply problem.
Canada, like many Western countries, depends on foreign supply chains and expertise for rapid tests.
Manufacturing tests locally.
With the growing need for this product, Medsup has made sure that it is manufactured locally, and easily and swiftly available.
Resolving the supply chain issue is not the only advantage of the factory: it also helped the creation of 250 inspiring new jobs in all facets of employment: manufacturing, logistics, administration, accounting, etc.
State-of-the-art Equipment
New state-of-the-art equipment has been installed in our factory, providing a faster, better production of rapid tests.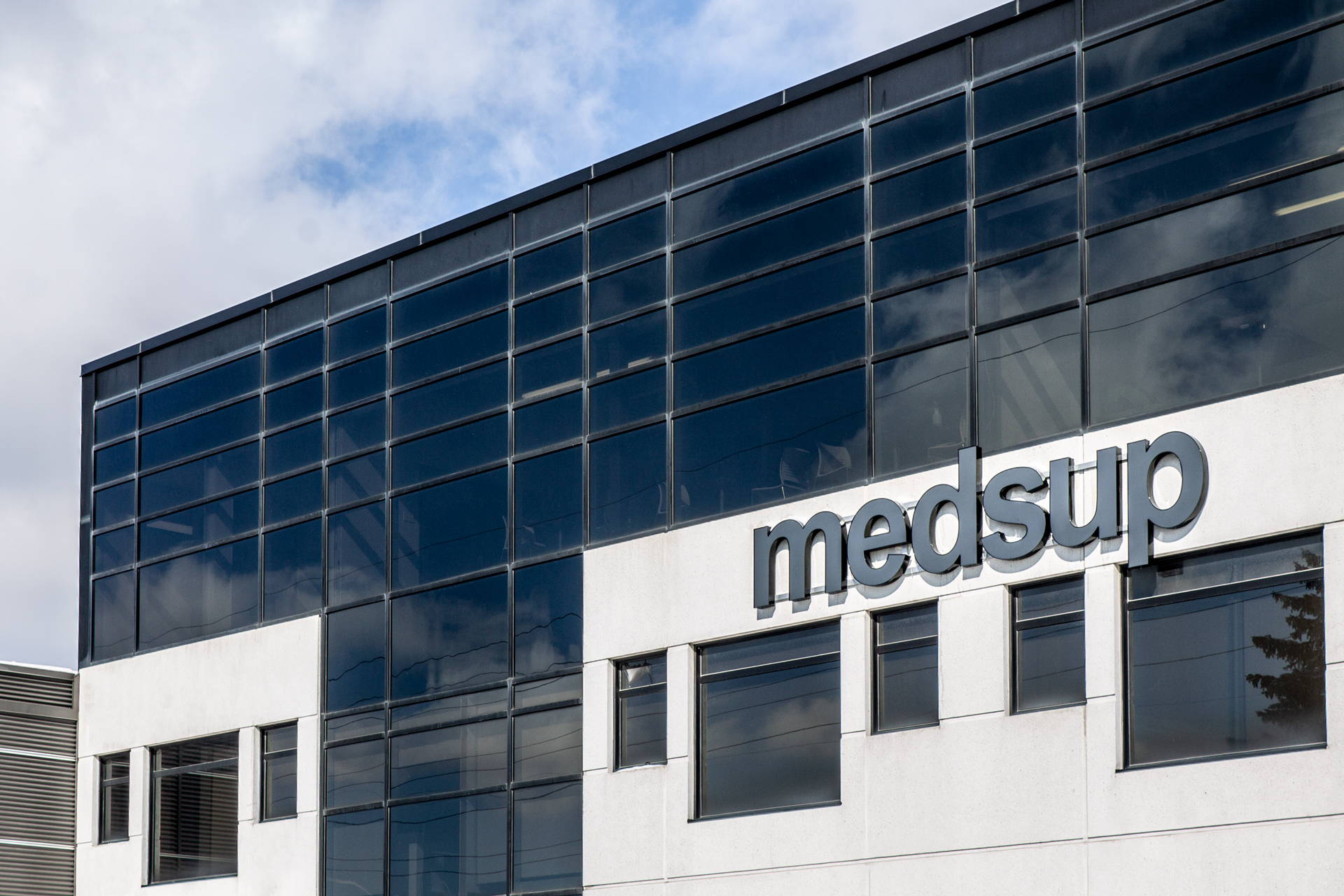 Assembling a product that is certified by Health Canada and the FDA.
Use our established distribution network for private label sale.
Implement different processes of manufacturing for tests.
Add many different families of testing products to our catalogue.
Research and Development.
Medsup has the knowledge and savoir-faire to optimize our product and procedures. A strong link with local university and private research units allows for an important sharing of expertise and accessibility to equipment, facilities, and training programs. These assets are the keystone to a continuous betterment and development of our expertise.