Single-use gloves for medical and industrial use.
Industrial 8 mil Diamond Texture Black Nitrile Gloves
Diamond texture gives you the best gripping power for heavy-duty tasks related to automobile, construction, plumbing, painting, manufacturing, janitorial, food preparation, and much more!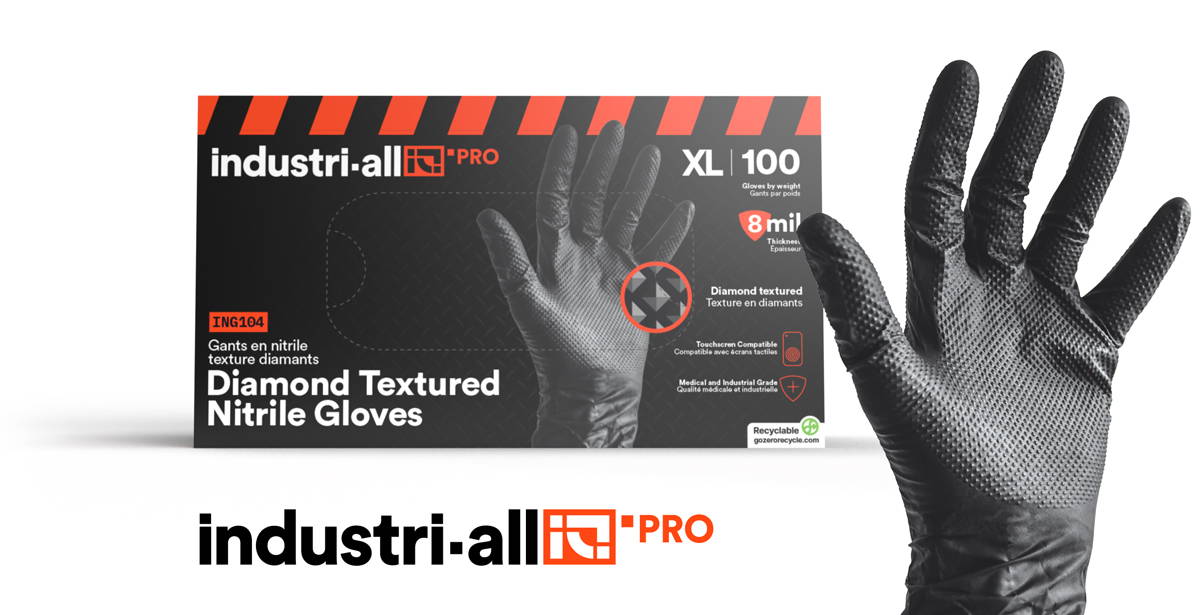 Tested and certified gloves.
Our medical gloves help reduce the risk of spreading infection or disease.
Our industrial gloves provide reliable protection for heavy-duty tasks, with a focus on quality, durability and safety.